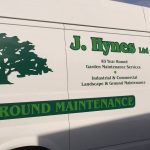 For excellent quality vehicle graphics in Stockport, consult with the experts. There are a large number of good reasons to use vehicle graphics for your business vehicles. Vehicle graphics encourage name recognition. Regardless of the type of business you own, potential customers will see your brand name when you are driving the vehicle. Wherever your vehicle may be, information on your business is being noticed. Even when your vehicle is not being used, it will be noticed. With vehicle graphics, you are advertising your company wherever you are.
Brand recognition is one good reason to use our vehicle graphics. Another reason, in Stockport, vehicle graphics are important is customer recognition. These days, people want to know who is parked in their neighbour's driveway and if you are who you say you are. Your customers can rest assured that you are who you say you are. A plain white van parked on your street all day could be cause for concern. With our vehicle graphics on your company vehicle, people will know precisely who is parked in the street.
Vehicle graphics in Stockport are an effective advertising method. It is said that first impressions are good impressions. What is equally as important is the lasting impression. With vehicle graphics, potential customers will notice your brand. And if it is eye-catching, they'll remember it too. Colourful and well-designed vehicle graphics ensure your vehicle is noticeable. If you are interested in top quality vehicle graphics for your company vehicles, contact Gatley Signs today. We are vehicle graphics specialists. Speak to us about your ideas and requirements. Together we can design and implement the perfect vehicle graphics for your company. We have over 17 years of experience, and as such, we have the knowledge, skill and the expertise to provide the solution to your requirements. We take great pride in our excellent standards of customer service and quality control.  Our expert team uses state of the art equipment, innovative design and years of experience. This has led to many returning customers.